China Coal Group Sent A Batch Of Side Dump Mine Car To Africa
Time: 2022-05-06 View:433 Table: China Coal News Side Dump Mine Car Outlet
China Coal Group Sent A Batch Of Side Dump Mine Car To Africa
On May 6, a batch of mining materials such as side dump mine cars were loaded in the intelligent equipment manufacturing workshop of China Coal Group, which will be sent to Qingdao port and then export to Africa. The side dump mine car is a popular product of our group and has been unanimously recognized by customers at home and abroad since it was put into the market. The side dump mine car is widely used for underground and surface coal and gangue transportation such as coal mine, iron ore and phosphate mine. It is a common transportation equipment for all kinds of mines. At present, the side dump mine car produced by our group has successfully passed the national mine product safety certification. The products are exported to 165 countries and regions around the world, and have established a good reputation and reputation in the industry.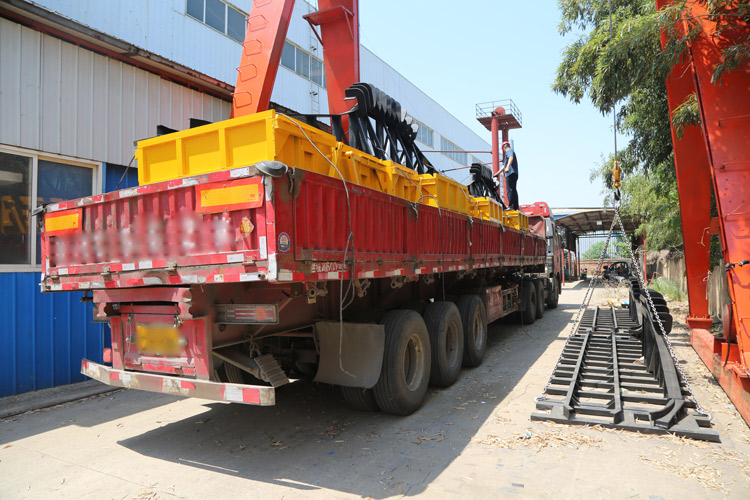 The side dump mine car delivered this time is developed and produced by the intelligent machinery factory of China Coal Group. It is an efficient and self unloading operation equipment. One or both sides of the car can be opened. With the help of the unloading curved rail installed on the unloading point, the mine car tilts, and the pull rod opens the side door for ore unloading. It has the advantages of simple operation, high quality, low price and durability. The product has a high market share at home and abroad. In addition, our group can also customize various special-shaped ore cars according to the special requirements of customers. We warmly welcome customers at home and abroad to visit and purchase our group!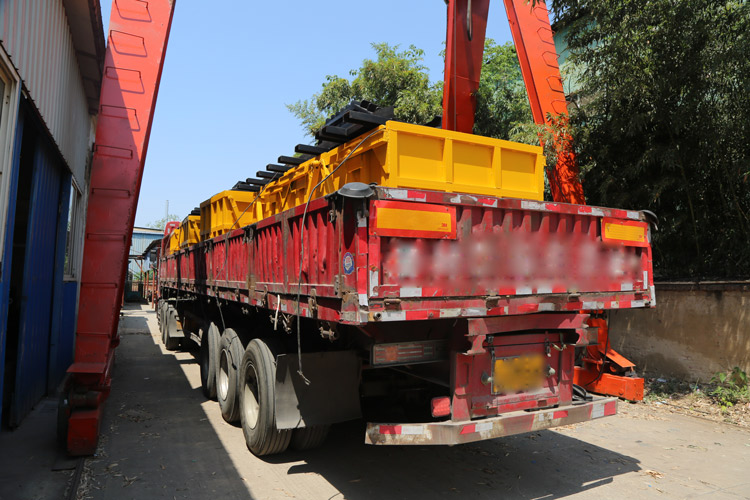 As a national contract abiding and trustworthy enterprise, a national designated production unit of special equipment and accessories for coal mines, one of the top 10 enterprises in China's operating equipment, an excellent enterprise in China's machinery industry, an enterprise with outstanding industrial contribution award in Shandong Province, an innovation demonstration enterprise for the integration of industrialization and industrialization in Shandong Province, and an innovation enterprise of "One Enterprise And One Technology" in Shandong Province, China Coal Group actively responds to the requirements of national production safety and strictly controls the product quality, Efforts have been made to improve the quality and safety level of products and actively carry out product safety certification. The group now has more than 200 national mining product safety certificates, more than 150 national product new patents and more than 200 product inspection qualification reports issued by provincial and municipal technical supervision bureaus, which fully proves the strong strength of China Coal Group in mining product safety research and development.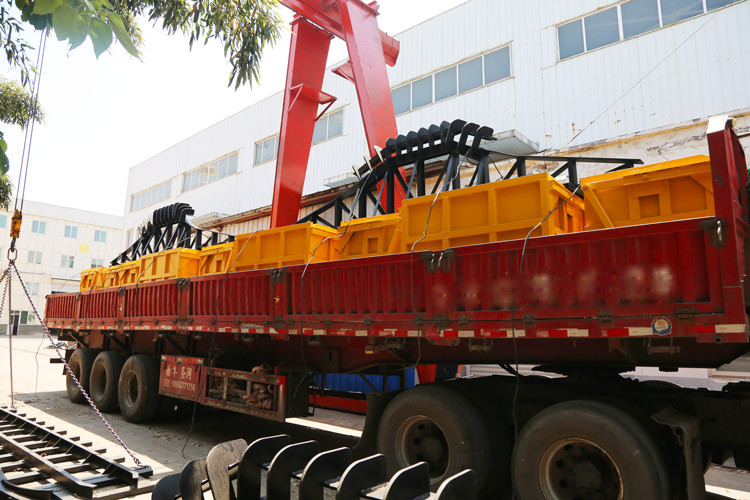 In the future, China Coal Group will adhere to the road of scientific and technological innovation, vigorously develop intelligent equipment manufacturing, give back customers at home and abroad with better products and services, and warmly welcome global merchants to visit China Coal Group for win-win cooperation!