China Coal Group Sent A Batch Of Mining Bucket Tipping Wagon To Shaanxi
Time: 2021-11-22 View:403 Table: Mining Bucket Tipping Wagon ship
China Coal Group Sent A Batch Of Mining Bucket Tipping Wagon To Shaanxi
On November 22, a batch of Mining Bucket Tipping Wagons were loaded in the second workshop of China Coal Group's intelligent equipment manufacturing and will be sent to a mine in Weinan, Shaanxi. Over the years, our group has sold more than 10,000 kinds of industrial and mining equipment produced and sold to 34 provinces, municipalities and autonomous regions across the country, and 162 countries and regions around the world, relying on high-quality product quality and perfect after-sales service. It has established a good reputation in the industry and Credibility.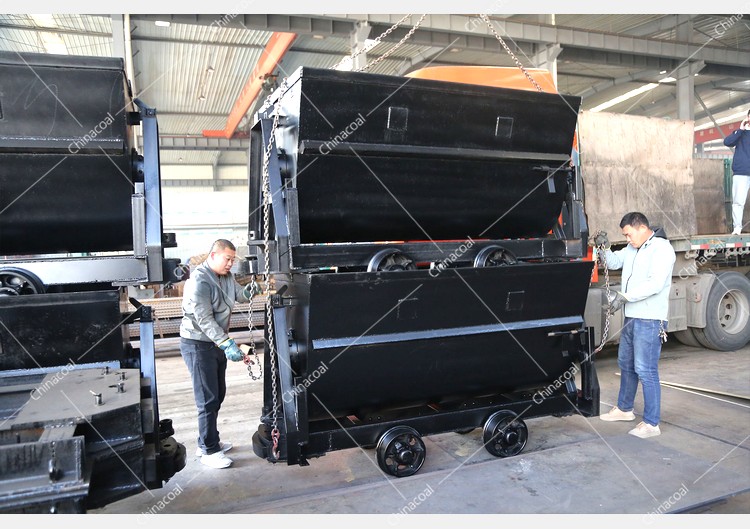 The Mining Bucket Tipping Wagon shipped this time is independently developed and produced by China Coal Group Manufacturing Corporation. It is widely used in coal mines, gold mines, iron ore, gypsum mines and other mining industries. The quality is excellent and the performance is superior. It does not need to be used during use. Any auxiliary facilities can be automatically flipped left and right, flexible and light, especially the riveted welding structure of the mine cart frame, which reduces the impact of stress on the mine cart and greatly increases the service life of the mine cart. It has been favored by customers at home and abroad for a long time. Unanimously praised, and the market sales are very good. At present, the equipment has successfully passed the national mining product safety certification, and various safety standards are in line with national regulations.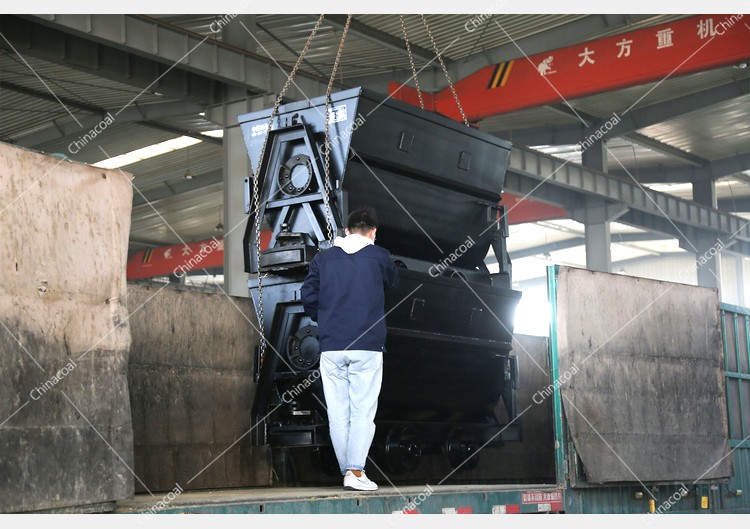 As a national contract-honoring and trustworthy enterprise, a national designated production unit for special equipment and accessories for coal mines, one of China's top 10 operating equipment enterprises, an outstanding enterprise in China's machinery industry, a demonstration enterprise of double innovation platform for manufacturing of the Ministry of Industry and Information Technology, a gazelle enterprise in Shandong Province, and an industry in Shandong Province Outstanding Contribution Award Enterprise, Shandong Industrialization Integration Innovation Demonstration Enterprise, Shandong Enterprise Technology Center, Shandong "One Enterprise One Technology" Innovation Enterprise, China Coal Group actively responds to the national safety production requirements, strictly controls product quality, and strives to improve Product quality and safety levels, and actively carry out mining product safety certification. The group now has more than 200 national mining product safety certifications and more than 140 various product patents. It has a strong comprehensive strength in mining product safety research and development and manufacturing.
In the next step, China Coal Group Manufacturing Corporation will actively implement the national "Made in China 2025" development plan, adhere to scientific and technological innovation, accelerate industrial transformation and upgrading, continuously improve the international competitiveness of China Coal's own brands, and give back with better products and services Domestic and foreign customers!